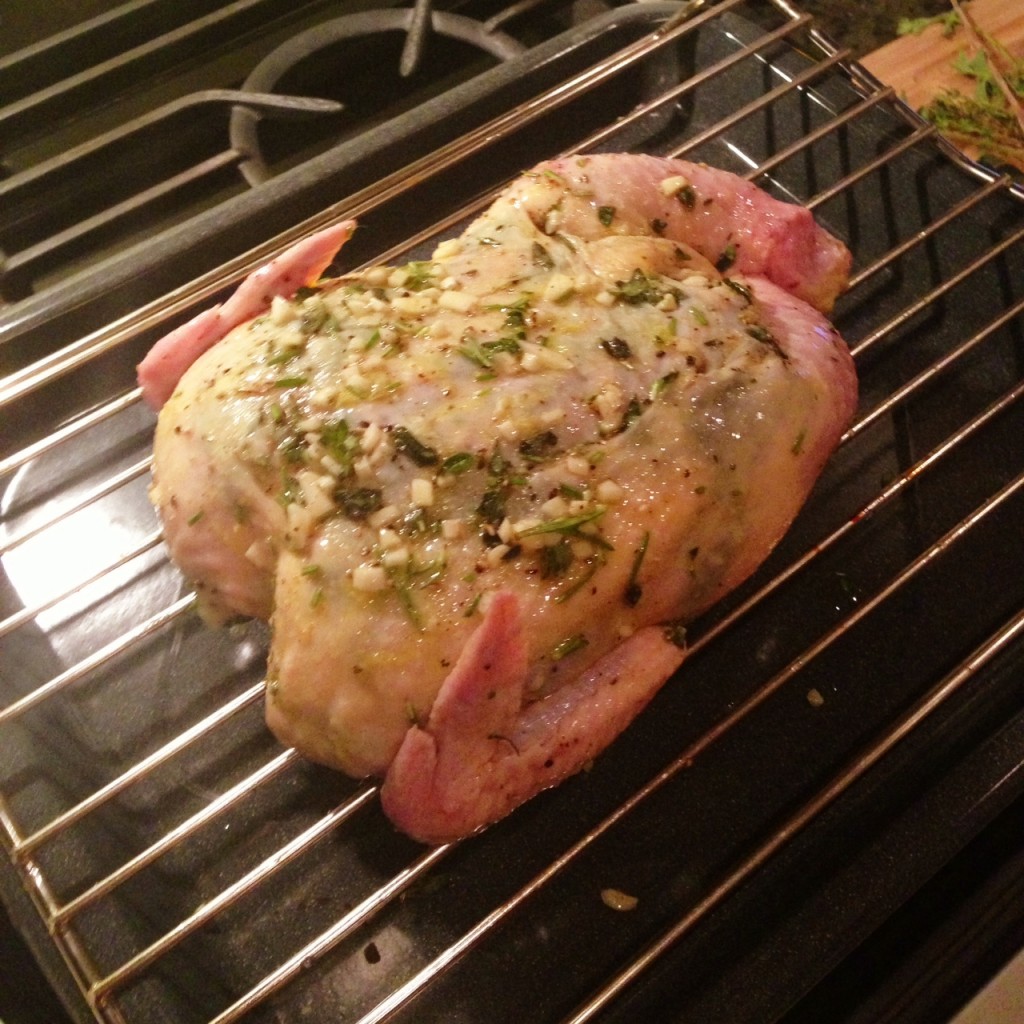 | | |
| --- | --- |
| | |
Preheat oven to 425 degrees F.

Combine the ingredients for the herb mix together and set aside.

Remove the backbone of the chicken (or have your butcher do it).

Next, starting on one side of the chicken, carefully insert your fingers into the skin and the breast meat and loosen the skin. Do this throughout the chicken- you want to make space between the skin layer and the meat.

Fill the area between the skin & the meat with the filling. Rub the herb filling all over the meat of the chicken and inside the skin. (Get in there good!)

Rub the outside of the chicken with salt & pepper & and left over herb mixture

A roasting pan with a rack works best but you can also use a large baking pan. Place your chicken in the roasting pan (or baking pan) and into your pre-heated oven and cook for 45 minutes.

For a nice brown, crispy chicken, finish by broiling on high for 3-8 minutes. Since ovens vary so much, keep on eye on the chicken so that it doesn't burn.

Remove from the oven, let cool a couple minutes, and enjoy!